Let's Unite for Peace – Lead the Way!
The Institute for Advancing Careers and Talents (iACT) is a not-for-profit career development center that offers training to underprivileged youth from marginalized areas of Karachi for better career prospects. Established in 2008, in Saudabad, Malir, it is a public-private partnership initiative between Habib University Foundation and local government of Karachi. iACT offers free of cost, as well as scholarship based courses and trainings. iACT also guarantees 100% job placement to its graduates.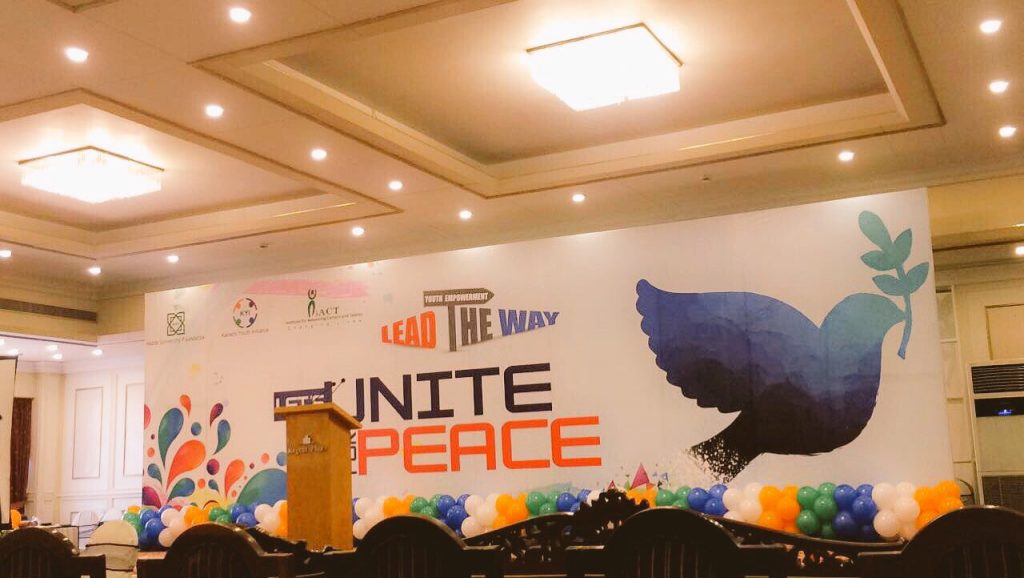 Institute for Advancing Careers and Talents has taken up the cause of engaging and empowering young people from marginalized areas as its mission and aims to help youth from areas stricken with poverty, violence, and crime. they bring young people from areas like Lyari, Korangi, Landhi, Malir, and other parts of Karachi along with the youth of other Sindh Distrcits to iACT to enhance their abilities and strengthen their relations with community.  For this purpose, iACT is investing financial and human resources in the development and implementation of youth development projects of Youth Affairs Department, Government of Sindh in seven districts of Sindh. Not only the courses they make for their students go through a rigorous training which involves personal and career development, industrial visits, guest speaker sessions and counseling to enrich them with practical experiences. They also take the responsibility to place our students in the industry and provide them suitable jobs.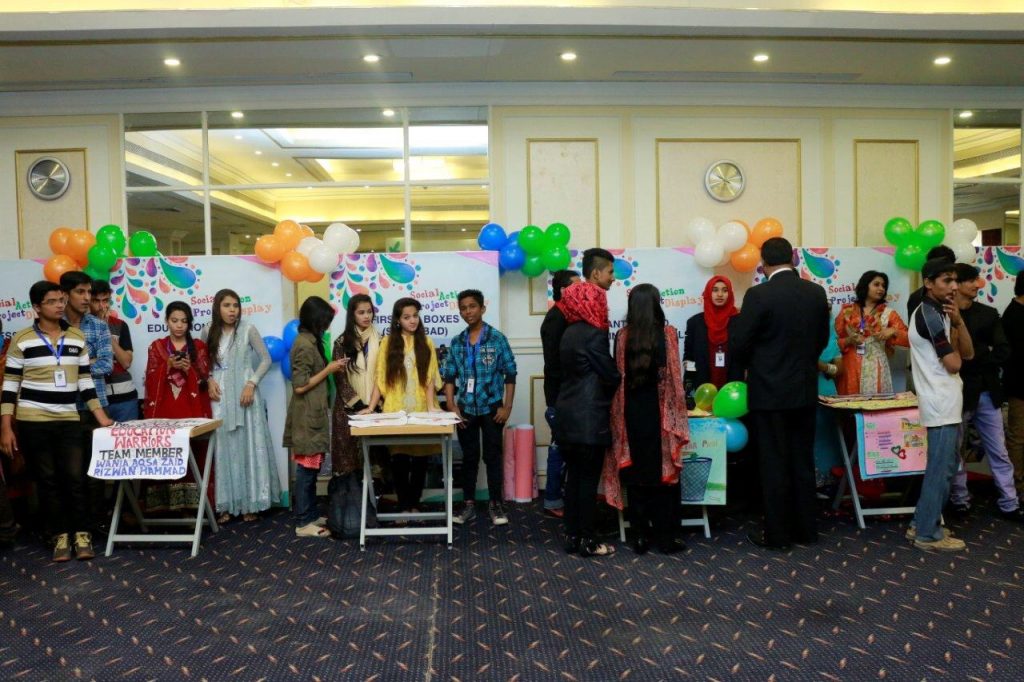 Display of Social Action Projects by the Students of Institute for Advancing Careers and Talents (iACT) held at Regent Plaza on 13th February 2017. It was a day full of energies when youth from the areas of Malir District showed off their efforts of implementing various social action projects in their communities. Around 120 young participants from Saudabad and Model Colony were enrolled in the six months training program called 'Lead the Way'.  These participants not only got training for their projects from the program officers at iACT, but also implemented in their communities, schools, colleges, and hospitals. The projects included Anti-Smoking and Anti-Drug Campaign, Women's Right in Pakistan, Cleaning Campaign, Child Labor Awareness, Awareness Camps about Traffic Rules, Education Walk, Library Conception, Motivational Sessions, Renovating Learning Spaces, Tree Plantation and many others.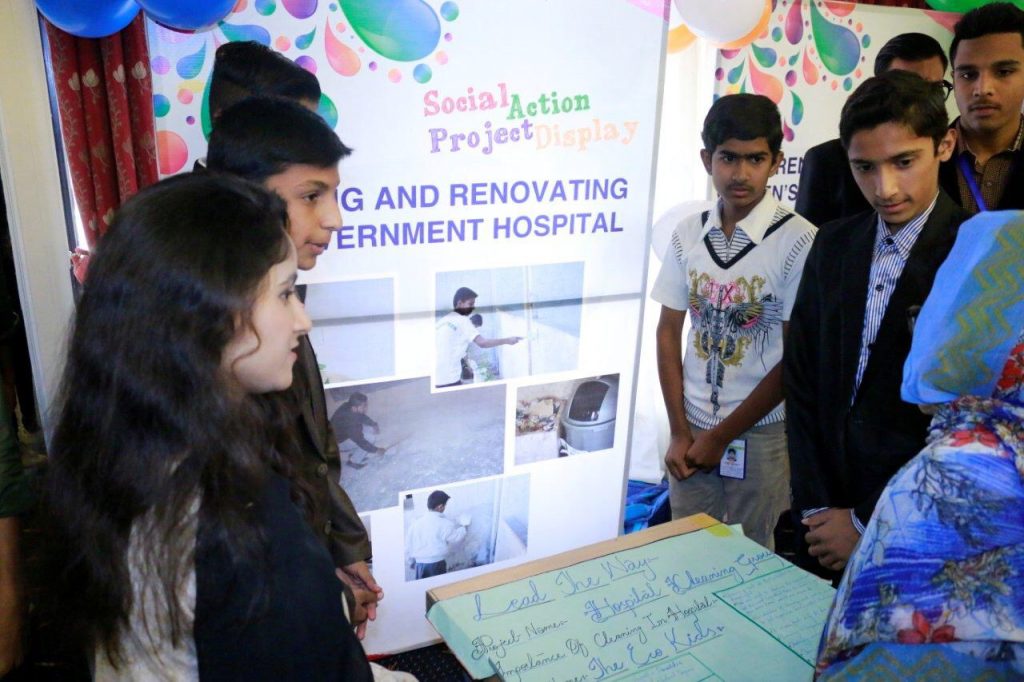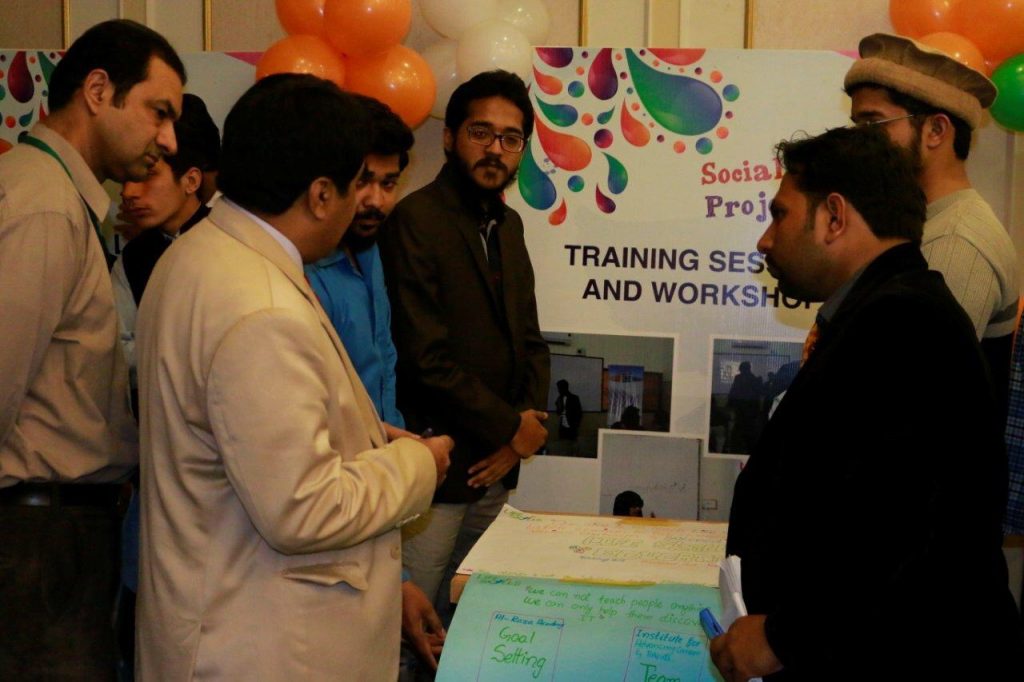 Ms. ShamimMumtaz – Minister Social Welfare Department, RizwanJaffar – Founder Chairman Youth Parliament, Mr. Feroz Khan – CEO Omar Jibran Engineering Industries Ltd. and principals of the schools from where the students belong attended the event.
Guests not only encouraged students for their amazing work, but they also talked to all the groups individually, asking them questions and getting their feedbacks about the challenges they faced and what they learnt.
The reason behind organizing the ceremony and inviting guests was to appreciate the efforts of participants and to encourage them, so that they can continue with the development work in future. The participants painted speed breakers, placed manholes covers, set-up awareness camps for education, traffic rules, child labor; they conducted several informative sessions at government schools and colleges, cleaned roads, hospitals and also renovated classes of government schools. Talking to the students revealed that they are eager to carry on with this work on their own as well. The project not only involved them in peace promoting and healthy activities, but also educated them about the matters they were not aware about before.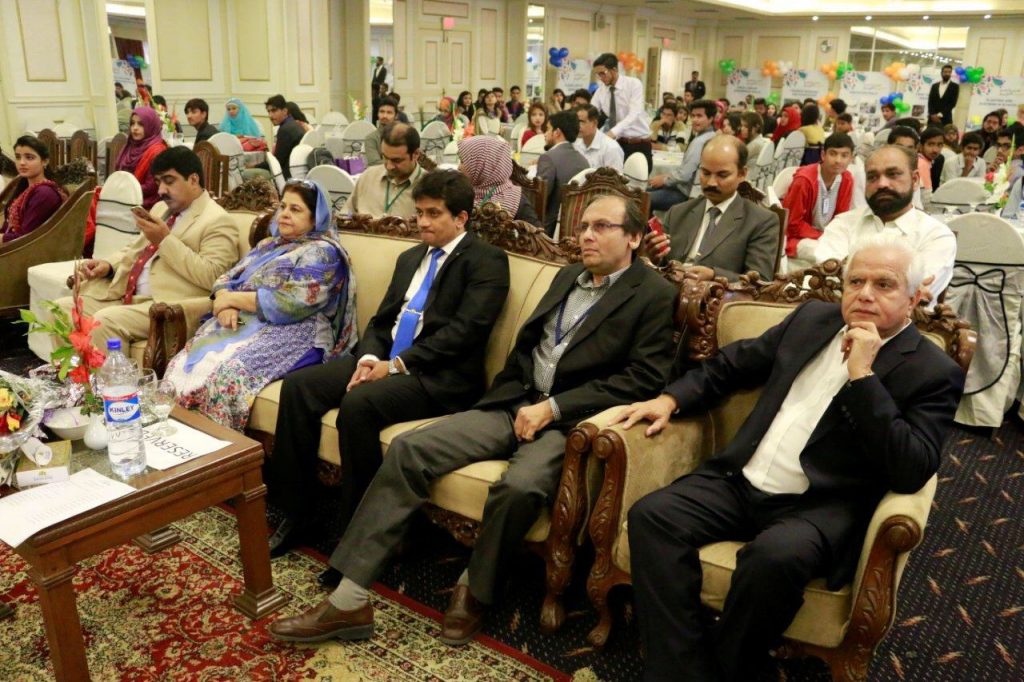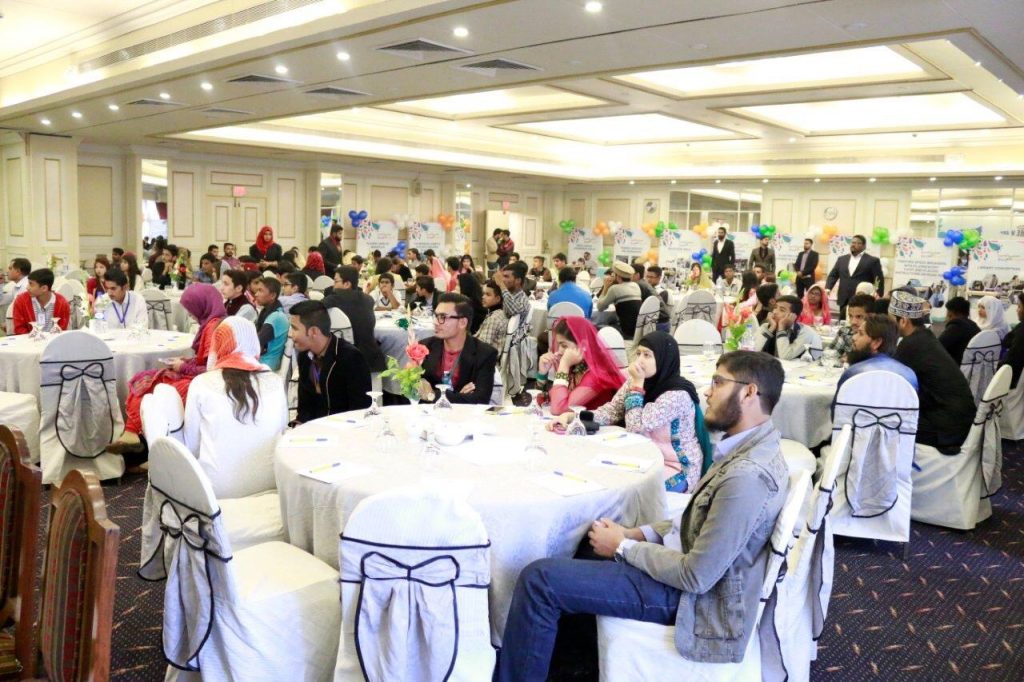 The reason behind implementing the projects was to enable vulnerable youth to fight against terrorism and extremism. It is not only terrorism that has affected Pakistan, but several of its by-products are also threatening the peace of our society. Violence and extremism are the two gradually growing aspects of our society that need to be countered with peace and harmony. To overcome the increasing intolerance and violence, Habib University Foundation took a step forward and embarked on a six month project exercise with collaboration of other projects to engage youth from few areas of Malir in constructive activities.
For more details about iACT:
Website: http://www.iact.org.pk/
Facebook: https://www.facebook.com/iaa