The Pathetic State of eCommerce in Pakistan
eCommerce industry in Pakistan has evolved over the last couple of years which is a great and much-needed step towards digitization in Pakistan. Now we have more online stores, buy/sell groups and Facebook pages ever in history. Social Media is a great and powerful tool for establishing, marketing and running an eCommerce business.
Having lot of potential customers and investors, we have somewhat failed in shaping an adequate eCommerce platform. eCommerce should be an 'ease', instead, it has become a hassle due to techniques and tools being used. Creating awareness for a systematic flow of information and processes should be a priority but the focus has unfortunately been on making a quick-buck. A proper systemic flow means better and more efficient system to provide ease for both customers as well as investors.
My Recent eShopping Experience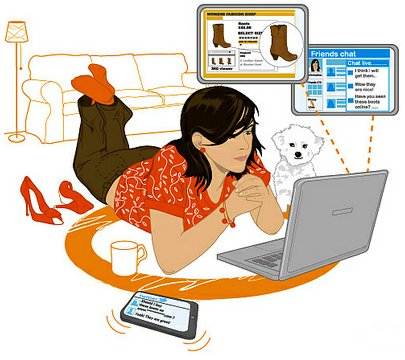 So, this girl tweeted about a cool lipstick shade and I thought that it was really cool. So I decided to order it. Naturally, I opened that seller's website and selected the product and added it to cart. Used COD as a payment method, signed up and placed the order. And BAM! I was done, just like that! — or at least I wish I was. No…
I get a call, which I obviously missed, because hey… I got a job. Then I got a call again… guess what? I missed that again… Yes, I'm a busy girl! Then I got an SMS asking me to confirm my order. This was really unusual because, I thought I had selected the product and was already a registered user. Anyway, long story short, turns out, they were confused as to which shade I actually ordered!!!!!!!!!!
I mean, what the hell!? Why didn't you put the right product identification on your website in the first place?! If I wanted to, I could have just called them in the first place and told them that I need this red wala shade jo k thora sa maroon maroon sa hai…. And spent half an hour explaining and then placing order on the phone. Why did I bother using their useless website when ultimately, the order was taken over the phone!? Just Pathetic!
The Crux of the matter
As you might already know by now, I am a huge fan of shopping "online". My experience above and over half a decade of my career working within eCommerce domain as a developer—I have come to a few conclusions—key factors that are destroying the very essence of "e" in eCommerce;
Inadequate Social Media Management

: Just a social media presence is not good enough to start a business.

Incomplete Products Information

: Displaying just your product pictures with name on a website is useless. What about technical specification? Stock availability and so on…

Selling via Social Media Groups

: Facebook and WhatsApp groups may be good for customer acquisition or support, but definitely not easy or useful in providing quality online shopping experience.

Unmanaged Customer Support

: Individual customer interaction and personal attention is appreciated, but providing support through Facebook chat or SMS is NOT okay.

Delayed Shipments

: Order should be placed and delivered in a blink of eye! Convenient and timely deliveries. Order tracking should be considered as very important aspect. Oh and yes! Wrong product deliveries is a struggle on both ends!

Exaggerated Marketing :

Marketing in an important factor — To boost the business so it is very important that it should be done in an appropriate manner. Over doing of anything is bad for businesses so does not doing at all.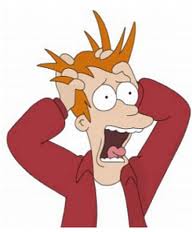 SMEs/Individuals!
As I move forward with my analysis, I would like to mention that I have been using these online "options" for buying since 2012. Same year when I joined my first job and since then, I have worked with eCommerce web portals and apps extensively.
I stated common practices followed by small players or individual sellers in the eCommerce scene in Pakistan. These practices make it an utterly annoying experience. The "real" eCommerce experience should be "automated", as in streamlined and perfected. When it comes to digitization, I believe lesser the human interaction, the better the shopping experience. Unfortunately, in our industry, no one is actually bothered about it, or rather considered a "good" customer support service. I disagree, because it's not digitization but the same manual process, the only difference is that you are sitting on your sofa with a big white screen.
Big eCommerce
Large eCommerce portals happen to have good teams for designing, development, marketing and customer support yet they lack in certain, very important element CUSTOMER SUPPORT! Support is extremely important, highly underestimated and requires a considerable amount of improvement.
Conclusion
We live in society which is adapting but seem to be reluctant for some reasons. The approach that should be followed is create awareness about good and bad, teach them, help them, and then quick money could turn into really long-term good-will and benefits including repetitive customers and of course steady money.
It's very easy to start an eCommerce business but it requires a lot of effort to do it right and actually bring about change in the society. People lack trust because they don't "know". They listen to experiences from different sources and believe. I think, it is the responsibility of each individual or organization to spread awareness not only for the betterment of society but for the sake of the whole eCommerce scene in Pakistan.
Do you think that every person should be allowed to start on "online shopping" site?

What do you prefer? Buying through huge online shopping portals or small-time sellers?

Do you think I should start selling something online too?